Java Programming – Beginners
3 Apr 2015
Redwerk Company
Due to their full runtime compatibility "Scala vs. Java" is a never-ending debate in Java development world.
A small Java script using Selenium Webdriver
5 Mar 2012
li9705
How to call C/C++ from Java Android using CLE
28 Feb 2012
li9705
Calling Python from Java for Android using CLE and SL4A
An article on how to create a simple web service using JBossWS, how to deploy and test
11 Oct 2018
Diptee Warudkar
This article explains how we can customize decompounding in solr for languages such as German to get precise results.
29 Oct 2014
Stiti Samantray
Get started with error and exception handling with Java programming
Use AccessRemoteMySQLDB-API in your project to access web-server MySQL database
Did it for the sake of a mini-project… Watch out for my real project…
Analysis of the "Hello World" application at binary (JVM) level
This article describes my experiences in trying to learn the JavaFX programming language by writing a Chess program.
This is a J2ME beginner article that describes how to write your Hello World J2ME application
This is a J2ME beginner article that describes how to add different J2ME components to your application especially StringItems and Commands.
This is a J2ME beginner article that describes how to use different J2ME components in your application to make it more user interactive, using TextField and Alerts UI components.
Watch the Java class file visually & interactively for the meaning of every byte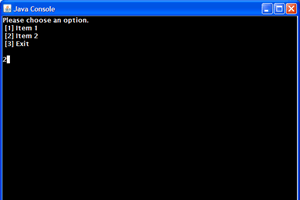 18 Mar 2018
David MacDermot
This article describes the creation of a Java console type application.
This program demonstrates the methodology needed for by directional messaging between a Java FX foreground and 1 or more background threads.
How to calculate timespans with the New DateTime API
Calling native functions which are written in C or C++ from Java, using JNI.
Jsoniter is a new JSON library for Java & Go, with innovative API and faster than thrift/avro
It is easy to run your own game on your own mobile
24 Feb 2015
Afzaal Ahmad Zeeshan
This article uses the MVC framework for building Java-based applications for desktop or for enterprise solutions.
Using EntityManager API will help you in avoiding hardcoding of the password, it will reduce the chances of getting hacked.
Understand how and when to use static keyword in your applications
23 Jun 2014
Uros Calakovic
How to create Swing based GUIs with JRuby
A look at how to use the enum in Java.
A platform independent game that runs on Windows, Mac and Linux
1 Mar 2010
Arun Reginald Zaheeruddin
A step-by-step guide taking a beginners' approach at effectively creating UI components in Java. This tutorial takes you through the initialization to the completion of an aesthetically pleasing UI component in Java.
This article explains how annotations work in Java.

In this text, we see how to use Recursion in our Java programs.
20 May 2019
James A. Brannan
Introduction In this tutorial we use the Amazon Web Services Java 2 Application Programming Interface (API) to create a Rest application using Spring Boot that reads and writes to a DynamoDB database. This tutorial assumes AWS familiarity, Java programming experience, and Spring Boot experience.
A quick introduction to Hamcrest framework for writing expressive unit-test cases for Java applications.
Java Programming – General
24 May 2000
Glenn S. Peffers
An article describing JavaScript code that will display a message (i.e. Please Wait…) while a Java Applet is loading. This code is designed to work in both IE and Netscape
10 Things Every Java Developer Should Know About Flex
This article shows with an example some rules for effective concurrent programming
Discover some interesting facts about the Java String
11 Jul 2011
Vishwanath Narayanan
This article will discuss about the real world problem and then we will see that how it can be resolved using JAXB.
A debugging class for Java applications and applets.
A chat application which can handle multiple users at the same time.
21 Nov 2011
Giuseppe Luciano
A solution to livelock problem using ExecutorService and LiveLockSolution interfaces
A new user's look at two Java Desktop Frameworks
Suggestions to improve your approach to API design.
This is a simple CRUD example with JSF.
21 May 2017
Michael B Pliam
An easily modifiable console like interface for testing Java code
This study note presents a simple example to upload files to the server by jQuery Ajax calls.
This is an example to use Websocket to create a simple chat program.
21 Jun 2004
Dr. Ivan S Zapreev
In this article, I am going to discuss the A11Y and I18N testing of Java based GUIs
An abstract base class that provides the basic plumbing necessary for an options dialog. More specifically, it manages the creation, layout, display and event handling of the three option buttons OK, APPLY and CANCEL.
2 Jul 2000
Davanum Srinivas
This article shows how to add support for Mouse Wheel for Java Swing Widgets
23 Jan 2011
Sam NG
How to add class paths to SystemClassLoader.
Java Tic Tac Toe ( AI based )
21 Feb 2017
Prasad Khandekar
An INI file manipulation class with support for environment variables
Java 8 is perhaps one of the most exciting editions of the Java language in recent times. One of the headline features is support for functional programming which is the focus of this blog. The support comes mostly in three features: Support for [work pipeline] streams. Streams allow us to process d
An article to launch the beginner into the world of Java GUI programming
An article for the student of Java GUI programming.

This is a study note on Angular. I realized that Angular is a larger topic than I initially thought of. I hope I can be concise enough to cover a few interesting aspects in as few sentences as possible.
5 Jul 2008
Cedric Beust
An article about Annotation transformers in Java
Apache Hadoop 2.3 for Big Data Analytics
Stratagies for managing application properties in Java
Create a Shape for a custom JFrame and apply a transparency effect (0 to 1 alpha value) on entire window, on Windows Platform
An article that discusses Scala's case classes
Generation of POJO Classes is explained in this article
A quick reference for Javadoc tags
An example of how to use Open Office and Ghostscript to convert supported formats to PDF using Open Office and merge them using Ghostscript
21 Apr 2011
Penkov Vladimir
Shows how to use beans binding with swinghtmltemplate
Renders the Mandelbrot Set on your mobile device, with panning and zooming
14 Nov 2012
Andre' Gardiner
A java Bowling Score Board Game.
How to build domain model with tree structure, thinking Object-Oriented
14 Apr 2013
Nestor Marsollier
A point of view about business validations on enterprise applications
This article presents a method which uses CLE middleware to call Lua from a Java application on Android
18 Aug 2004
mohammed alodib
This is a Java-program to calculate the grade point average and the term's average
17 Jul 2008
David Whitehurst
CAS may be easier in a production environment
Comparator and Comparable objects tutorial
This article describes how to resolve the problem of connections of application clients with database in JBoss 3.2.x
The article describes how to consume a Web service in Java 5 (Creating proxy classes in Java was never so simple!)
Teaches how to write a simple class to convert dates to pixel X values and back.
These are Java Programs for typing on computer without physically typing, screen capture, AutoDownloader, etc.
This article will give an introduction on how to create microservices using Spring AMQP and RabbitMQ.
28 Jan 2010
Anton Grigoryev
Command-line UI auto-generation to easily make code runnable.
10 Jul 2014
Osmund Francis
Using and/or creating Swing classes for displaying images
In this article, we will create a notepad in Java with features like Multi Tabbed Documents, Document Selector, Openning/Saving/Closing Multiple documents, Running External Programs,Different Look and Feels, Viewing files in Browser, etc.
Hibernate ORM (Hibernate in short) is an object-relational mapping tool for the Java programming language. It provides a framework for mapping an object-oriented domain model to a relational database.
17 Jun 2004
Prasad Khandekar
A Log4j appender class to create daily folders
This is a modified version of Log4J DailyRollingFileAppender with maxBackupIndex to delete old log files if exceeds given maxBackupIndex size.
11 Jun 2017
Arturs Solomencevs
The article will make you understand database transactions (principles, concepts, etc.) and how to use Spring Framework to implement transactional behavior in your application.
Event driven, component based, database bound Java web applications using Echo web framework and JDO.
A set of classes providing a polymorphic data structure.
This article shows how to create a Java Swing GUI application in Netbeans and interface it with JNI DLL.
Event-Driven Programming Model
2 Feb 2015
Yildirim Kocdag
This article helps you develop, test and deploy a custom comment check in policy for Eclipse IDE and Microsoft TFS. A plug-in should be written for comment checkin policy development
A digital clock JavaBean for use in a JavaBean aware IDE
Discovering the future of Java
This article presents a Java example application that performs discrete wavelet transforms.
4 Feb 2014
Andrey Chaschev
Describes how to download Java by navigating Oracle.com with WebView from JavaFX
Create a useful draggable generic component to create custom graphic desktop applications, like visual editors or multimedia management
5 Mar 2013
Prasad Khandekar
A dropline menubar control tag library for JSP.
24 Nov 2010
Penkov Vladimir
Shows how to manage swing components in HTML style
Execute any external Process from your Java code without worry
The program provides a User Interface to convert any file type to base64. The base64 conversion is to remove unreadable characters from your file. You can save your base64 code in a separate file and then convert it back to the original format whenever you want.
10 Apr 2012
Jovan Popovic(MSFT)
This article explains how you can implement full data management functionalites (adding, deleting, inline editing) into web tables using jQuery DataTables/Editable and J2EE applications.
19 Jan 2005
Jacklondon Chen
discuss about java interface and the general contract when overriding equals
1 May 2017
Shubhashish_Mandal
I have discussed how to set up Jack and what it defines an agent to be, plus a step-by-step procedure to compile and run an example in it
Java code to create your own face collage
24 Oct 2005
Ian Schumacher
A simpler way to process XML
19 Jul 2006
Madanu Ujjwal Kumar
MakeLogic Tail is a freeware similar to " tail -f " of Linux. It is Tail for Windows, Tail for Linux and Tail for Mac
18 Dec 2013
Filipe Marques
This article presents a new flexible Java layout.
This is the second of three episodes to introduce considerations and techniques applied in Tuple classes in my open-sourced library functionExtensions.
7 Dec 2010
Stephen Swensen
Functional programming with functors and object streams in Java.
21 Dec 2016
Akram El Assas
This article discusses functional programming in Java through algebra, numbers, euclidean plane and fractals.
This is the first of three episodes to introduce considerations and techniques used for the throwable functional interfaces defined in my open-sourced library functionExtensions.
This is the third of three episodes to introduce considerations and techniques applied in Repository classes in my open-sourced library functionExtensions.
28 Feb 2011
George Stragand
Move beyond the String.equals() method of Java and introduce fuzzy String matching
This article introduces the concepts of Generics and shows you examples of how to use it.
This article discusses how Generics is implemented in Java, and we delve into a number of issues with it.
This article has discussions on issues with mixing generic and non-generic (raw-type) code, and the issues of converting a non-generic legacy code to generics.
Returns a File and String object that point to the directory that a class is executing from
This article presents an example Maven project to get started with unit test code coverage by Jacoco.
Provides a graphical solution to eight queen problem
Describe in detail how many-to-many association works with Hibernate, using MySQL and Spring
A simple application that hides the JVM console window while your JVM GUI runs
26 Apr 2009
Vitaly Shelest
Demonstrates a simple technique for embedding WPF/.NET Components into Java GUI
How the Java Virtual Machine Works: Inside the JVM.
In this article, I will introduce how to call RESTful API in servlet.
14 May 2010
Software_Developer
How to create a Random Joke Generator in Java
How to create a wrapping and/or multiline label in AWT
31 Aug 2004
Ashraf Mohamed
Read/write the local machine file system using a signed applet
Web Services Interoperability
How to make Singletons whose behaviour can be overridden and that allows mock objects.
19 Mar 2009
logicchild
An article to help write applet code.
5 Jul 2012
Santhosh Kumar Jayaraman
How to create a simple IMEI validator application using Java Swing
Implement Gauss-Newton algorithm in Java to solve non-linear least squares problems; i.e. to find minimum of a function.
An article on how to implement a functional web server in Java
29 Jun 2008
kaushik_sathupadi
A step by step guide to implement Mouse Gestures based commands in your Swing applications
This article shows how a Null Object can be dynamically generated with a proxy.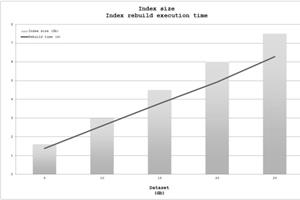 Create custom indexes for improving Mapreduce performance
Integrate DataTables into a Java web application, render DataTable on demand, simple to use and flexible to work with.
In this article, I will show you how to integrate Hibernate Search into a simple yet feature complete web application with the Spring MVC and Hibernate enabled.
This article provides a brief introduction about graph data structure with BFS and DFS traversal algorithm.
A guide to write a basic JAVA Midlet
31 Jan 2013
evgeny.dolganov
An introduction to the Green-forest Framework for creating a web application example.
1 Jul 2019
Mahsa Hassankashi
This article explains almost the whole story about Scala and its functionality with an example.
Since all these functions are implemented as an HTTP client communicating directly with the Voicent Gateway, they can be run on any machine that has a connection to the host running the gateway. The C# interface source code is also included.
A Java implement of Datalog, a subset of the Prolog programming language that is used as a query language in deductive databases
10 Sep 2012
Ashraff Ali Wahab
48 Bit Image Processing using JAI(Java Advanced Imaging Library)
13 Jul 2008
Member 2230040
This article discusses new features in Java 5, and see how you can benefit from these. In Part-I, we cover auto-boxing and foreach.
13 Jul 2008
Member 2230040
This article discusses two new features in Java 5: varargs and static import.
Create a smart Java component used as accordion menu. Explains how to create visual transition effects, and simple icons management. Also shows how to create a hierarchy of components with an easy cascade management.
20 Nov 2015
Mircea Diaconescu, Gerd Wagner
Learn how to build a Java back-end web application with minimal effort, using Java Server Faces (JSF) as the user interface technology, the Java Persistence API (JPA) for object-to-storage mapping, and a MySQL database.
This tutorial provides any beginner with the basic skills required to start programming in Java.
A Java application to generate the calender for a given year
A complete Java (AWT) Chat Application with great customizable GUI Interface. It has features such as general chat and private chat, music when message arrives, sending images and more
A quick demo of the JEL expressions library.
Integration test in Travis with coverage feedback for PRs
This article is an introduction on how to use the JJWT library, key stores, private/public keys to encrypt and decrypt the JWT token.
7 Nov 2007
Praveen Nair (NinethSense)
A single window Java Learner IDE with C#
4 Jul 2002
Manish Hatwalne
Enhance visual appeal of your swing application with colorful and customizable themes.
16 Apr 2012
Amr Rekaby
This article discusses memory management in Java applications, the different data types handling, and the role of garbage collection.
Three examples of Java code that doesn't do what you'd expect
In this tutorial, I will try to explain how to use JNI auto loader for JAR file.
A paramaterized expression evaluator in Java.
7 Jan 2015
vladimir husnullin
Web development using JSON is simple
7 Jan 2015
vladimir husnullin
Web development using JSON is simple
This is Simple Java System Tray Application.. This Works only in Windows Environment. No Need For JNI.
Java/JSON mapping with GSON.
ASCII art generator in Java
This document describes how to get extended user's data, such as email address, from the Active Directory. A former article describes how to do so using native tools, such as COM4J; however these tools are cumbersome for use, while pure Java is better and simple.
This article shows how Java application can retrieve user's data from the Active Directory
22 Jan 2015
Christopher Swiderski
We'll be using Java 7 and the Apache CXF framework for implementing a web service and client within the Eclipse IDE.
How to use basic JMXTerm functionality, and extend its usefulness through scripting.
26 Apr 2012
Jovan Popovic(MSFT)
Enhancing simple tables implemented in Java web applications using the jQuery DataTables plug-in.
26 Sep 2006
Diego Barrientos
Free Java Web Server
JSP custom tags provide a standardized mechanism for separating the presentation and business logic in a dynamic web page, allowing page designers to focus on the presentation while application developers code the backend.
A small utility to automate and simplify the process of JAR signing
We'll discuss why Kotlin is a great tool for domain specific language building
The article describes using the new feature of Java 8 – lambda expressions.
How lambdaj tries to partially fill the lack of closures in Java
17 Sep 2008
daniel_at_work
Use Spring and Commons Configuration to load application properties from a database
12 Jun 2015
Dr. Song Li
This article presents an example to localize applications with Java property files and the "ResourceBundle" class.
Localization of an application at runtime – "On the fly"
A simple tutorial on using Apache Lucene for full text search
Java Lucene website crawler and indexer
This article provides an implementation of the LZW compression algorithm in Java
3 Mar 2006
Prasad Khandekar
An Ant task for reading manifest information from a jar file and displaying it
A thread safe library of static methods that provides an internal DSL to manipulate Java collections without loops
23 Jul 2008
DebadattaMishra
This article gives you an idea of how to compare your string with * and ? so called wild cards
A set of static methods in Java that are critical in all mathematical calculations that involve matrices
New generation, annotation based maven 3 plugin development. Get rid of javadocs !
Suggest queueing and parsing method for string type message packet
28 Jan 2009
Florin Badea
This article shows how to modify the j2mepolish styles of a j2me application at runtime using code and not CSS files.
21 Apr 2011
Adrabi Abderrahim
This article describes how to create a basic modular Java Enterprise Application, by using these Open Source frameworks
MPSC Lock Free Intrusive Linked Queue with state
This article introduces multi-linear regression/classification with simple examples and provide the codes in Java.
Submit multipart HTTP requests from Java and display information about the upload progress
Frame-like navigation is possible with limited extent using Page Fragments
Apache MINA is a network application framework which helps users develop high performance and high scalability network applications easily. It provides an abstract · event-driven · asynchronous API over various transports such as TCP/IP and UDP/IP via Java NIO.
Helps you to synchronise your gmails and lets you watch your mail even in offline states.
Speed up object serialization in Java.
Description: Shows how to detect if the computer is going to go into sleep (stand-by) mode and allow/disallow it
An article describes how to create PDF document programmatically using XSLFO and FOP
6 Sep 2004
Mariano Lorente
One of the multiple forms to give persistence in data base to an object of a class with oriented programming to aspects (AOP) in AspectJ
29 Mar 2010
Adrabi Abderrahim
Pivot 1.4, Spring and Hibernate is my RPG Game
14 Jun 2005
Ashraf Mohamed
Sending Mails using Java API
Ranges and looping with IntStream
A powerful supplement to Class.getResource(…).
This is a study note on debugging a remotely running Java application from Eclipse.
8 Mar 2015
Marius Iulian Mihailescu, Stefania Loredana Nita
The main purpose of this article is to describe the advantages of using RMI in the process of developing distributed applications using Java. RMI is one of the classic methods compared to other modern methods (e.g. .NET Remoting, WCF Services etc.), used for accessing objects remotely.
In this tutorial, I will show how to set up a RESTFul service using Spring Boot, And how to use Spring Security to secure the the RESTFul API. And I will used a very simple token based security to secure this service.
In this article, I like to show the reader step by step to create a RESTFul web service using Jersey 2.x.
Reusable extension of JPanel with rounded borders, shadow and antialiasing
Don't deploy your application in Jetty, deploy Jetty in your application
19 May 2003
Rod VanAmburgh
Sample JNI DLL and Java test code
This program simulates an auto-driven car learning to drive around a track.
This article explains how to use WOX to serialize Java objects to XML. One of its main features is the generation of standard XML, which is language independant.
This is a study note on setting up Eclipse IDE for Java development.
Sharing Experience of SSO Integration via SAML 2.0 Resources
17 Jan 2011
George Stragand
Move beyond the String.equals() method of Java and introduce fuzzy String matching.
30 Oct 2005
Ian Schumacher
LRU caching code small enough to paste directly into your application
29 Oct 2013
Ogwara Rowland
NW.ORM, a helper framework for working Hibernate.
22 Mar 2013
Shubhashish_Mandal
Animated sliding panel in Swing.
24 Jun 2011
Vishwanath Narayanan
In this article, we will look at a real world technical problem in an enterprise and how web service helps us in solving the problem.
SPFOL JSP FORUM , is an cost-effective, user-friendly, easy to use, efficient, stable, secure and flexible, easy to setup bulletin board (forum) built on the Java J2EE technology (Jsp/Servlet). It is compatible with any Servlet Containers which supports Jsp 1.2 and Servlet 2.3..
Characteristics, Principles of Industrial Automation Software
In this article, I will present a fully working Spring MVC application. It integrates with Spring Security, and Spring Rest. The sample application can be used as a template while the tutorial gives you a general idea of how each component work.
An article that discusses structural typing vs. duck typing
19 Dec 2012
Han Bo Sun
This article introduces developers to use Apache Struts 2 with Google AppEngine. Specifically, the jars needed, and the project setup to allow your application to allow Struts execute under the AppEngine environment.
IPv6 subnet calculator / tool explained.
Full description of constructing a game application in Java.
This article presents an example Spring MVC Rest service application that supports both Json and XML serializations.
Description and usage with examples of a helper lib to create Swing applications
This is a Java tab Control like SS Tab in VB. Its Cool One
A platform independent application that runs on Windows, Mac and Linux
An interesting article to learn how UPC-A bar coding works
27 Oct 2015
Maximilian1986
The "Game of Life" is a mathematical representation of the human evolution, in which a few patterns develop through the time.
Automate – "Extend my Windows desktop onto this monitor" using Java
This program allows you play Solitaire puzzle also known as Peg Solitaire Puzzle.
JVM code can be just as fast as the equivalent native code: Why and How.
This article presents an example to upload and download files with SQL server through JDBC in a Spring MVC application.
18 Apr 2011
Holly Schinsky
This article is intended to give developers a quick reference guide to using Flex 4 containers and layouts.
This article describes how to get the internal details of a class in Java using introspection.
In this tutorial, I will introduce the use of Spring JdbcTemplate in a Spring Boot web application. This tutorial will show how to create the necessary configuration for JdbcTemplate. And how it can be used for data insertion and retrieval.
2 Jan 2018
Han Bo Sun
I will introduce two ways to use Jetty as a web server to serve static contents to end user. This can be used for testing in development.
An article on inter-process communication between Java and Java, Java and C++ programs.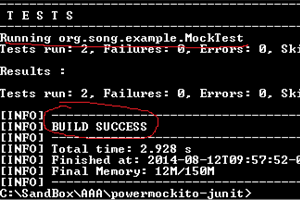 This document presents two Maven example projects for mocking final and static methods using PowerMockito for Java unit testing.
3 Mar 2013
Marius Iulian Mihailescu
Creating a server program using Java
3 Dec 2008
stefanbb
Program written in Java, using the flickrj API, to browse a Flickr username's contacts
24 Nov 2015
vladimir husnullin
Web development using JSON is simple
XMLBeans for Java can be used for validating XML Document based on some schema
7 Jan 2015
shashi shankar singh
Weather Information Report Chart in Java