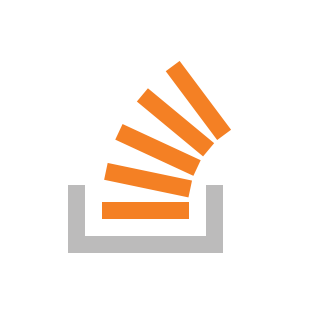 Looks like the user account you're using for your app pool doesn't have rights to the web site directory, so it can't read config from there. Check the app pool and see what user it is configured to run as. Check the directory and see if that user has appropriate rights to it. While you're at it, check the event log and see if IIS logged any more detailed diagnostic information there.
answered May 30 '09 at 7:09
BruceBruce
6,90644 gold badges3333 silver badges4848 bronze badges
I had the same issue, but reason was different.
In my web.config there was a URL rewrite module rule and I haven't installed URL rewrite module also. After I install url rewrite module this problem solved.
answered Feb 29 '12 at 7:56
Jomy JohnJomy John
4,97833 gold badges2424 silver badges3232 bronze badges
On Windows 10 I had to install ASP.NET 3.5 and ASP.NET 4.6 under Internet Information Services (the other boxes automatically check themselves):
answered Sep 26 '15 at 14:28
joshcomleyjoshcomley
24.1k1919 gold badges9494 silver badges133133 bronze badges
Finally I get the solution for my problem. The asp.net account not appear in the IIS manager because I didn't check its check Box in IIS to do this in windows 7 follow the steps
Open control panel
Click on" program" link (not uninstall programs)
Click" turn windows features on/off" link
locate" Internet Information services IIS" in the pop up window and expand its node
Expand the" World Wide Web Service" node
Expand "Application Development Features" node
check the check box of"ASP.NET"
Then click ok button
Now you will see the Asp.net account on the IIS manager and by default you see IIS account Now you should move you asp.net website from "my document" to another place the IIS have permission to access it (to any partition on your computer) Now browse your website from IIS manager and it should work.
47.6k1010 gold badges7272 silver badges116116 bronze badges
answered May 19 '14 at 14:32
Delia DDelia D
70155 silver badges22 bronze badges
We got this error after having to change our domain administrator password.
After monkeying with several settings, I eventually found that in the application in below path as it was set to specifically use the domain administrator account rather than pass-through authentication (who knows why).
IIS Manager -> Basic Settings -> Connect
4,82544 gold badges2525 silver badges4545 bronze badges
answered Oct 3 '11 at 17:34
c0brac0bra
2,8931717 silver badges3434 bronze badges
you need to do one step:
run->cmd run "c:WindowsMicrosoft.NETFrameworkv4.0.30319aspnet_regiis.exe -i"
Thats it
answered Apr 16 '14 at 15:57
VicxxVicxx
43644 silver badges1010 bronze badges
Experienced this issue today and resolved it. Someone had set the "Path Credentials" for the "Default web site" in IIS to run as a specific user. This same user changed her password either due to the password expiring or just a routine change. Setting the "Default website" to connect as the "Application User" via the basic settings option resolved it for me
answered Mar 12 '12 at 4:43
BazBaz
15111 silver badge22 bronze badges
you probably change your NT password.
Open IIS -> Right click on your application -> manage application -> advanced Setting -> physical path credentials.
good luck
2,62522 gold badges1616 silver badges3131 bronze badges
answered Feb 4 '13 at 15:38
Ziv.TiZiv.Ti
51055 silver badges99 bronze badges
In my case, this error appears after changing folder's solution.
I solve the problem by goin to my project properties and recreate my virtual directory.
Right click on project > Properties > Web > Under Servers section click "Create Virtual Directory"
It will display a message saying that the virtual directory was created in another place and it will change it
answered Sep 9 '14 at 9:02
GelásioGelásio
1,70511 gold badge1818 silver badges1717 bronze badges
For me, I needed to enable Http Activation under the .Net features in "Add/Remove Windows Features"
answered May 26 '16 at 14:18
doodlleusdoodlleus
50833 silver badges1313 bronze badges
Got this working alright but not based on suggestions above. My case is that am getting the 500 error running iis7 on a windows 2008 server in a domain. Just added a new user in the domain and basically allow read/execute access to the virtual directory or folder. Ensure that the virtual folder>basic settings> Connect As > Path credentials is set to a user with read/xecute access. You can test settings and both authentication and authorization should work. Cheers!
answered Nov 11 '10 at 15:02
Right now i had this error and resolved it. Your url could match with created virtual directory.
You have to check virtual directories, in my example i found in applicationhost.config next row:
I tried to open page with an url (http://localhost/admin/roles) of AdminController and Roles action and got this error.
answered Mar 13 '14 at 13:03
FSou1FSou1
8,77855 gold badges3434 silver badges6767 bronze badges
For others out there, I got a similar error message due to trying to run a .Net 4 app in a .Net 2 app pool. Changing the .Net FX version for the app pool fixed it for me.
answered Jun 18 '10 at 23:42
BrianBrian
32.6k1717 gold badges8585 silver badges106106 bronze badges
I was having a similar error installing php 5.3.3 with the Error Code 0x80070020 with a direction to a few lines in web.config in my www root directory (not the standard root directory).
The solution, while crude, worked perfectly. I simply deleted the web.config file and now everything works. I spent HOURS trying other solutions to no avail.
If anyone thinks this was stupid, please let me know. If anyone else has spent the same amount of time pulling out hair, try it and see (after backing up the file of course)
Regards FEQ
answered Aug 3 '10 at 8:22
Was having the same error and fixing the credentials in the IIS app pool did not help. I finally resolved the error in IIS by selecting my website under Default Web Site, Advanced Settings->Physical Path Credentials->Specific User, and reentered the credentials for the app pool user, then restarted IIS and the error went away and my website came up successfully.
answered Jan 10 '13 at 22:15
mbonnessmbonness
1,3021616 silver badges1919 bronze badges
Default web site need to manage as well:
1 .On Default web site -> basicSettings -> connect as, change it to the right user.
2.change the Identiy of the applicationPool that related to the defaultWebSite
g.luck
answered Jun 6 '13 at 7:18
Ziv.TiZiv.Ti
51055 silver badges99 bronze badges
Didn't seem to be a permission issue for me – tried giving the IIS_IUSRS account full control over everything in the web service, just to see if this was the cause. The fix turned out to be recreating the application hosting the web service (i.e. the actual '.svc') in IIS
answered Sep 20 '12 at 0:57
Chris HalcrowChris Halcrow
15.3k88 gold badges8888 silver badges110110 bronze badges
If it's bigin when you try to acces to joomla administrator panel, Just a username and password problem !! You have just to update a jos_user in your joomla database.
Go to your joomla web site directory and open a configuration.php with bloc note or note pad to show what database name your joomla administrator site use. You have to find a line who have:
public $user = 'joomlauser251'; //MySQL username
In my case joomlauser251 is my DB name.
Login to your mysql:
mysql -uyourusername -pyourpassword
Select database for your joomla:
use joomlauser251;
Change password for admin:
UPDATE jos_users SET password=MD5('NewPassword') WHERE username='admin';
And retry to acces again.
That's all !!!
11.4k22 gold badges2323 silver badges5050 bronze badges
answered Apr 14 '14 at 17:45
In my case, I found a reference to an old domain account password in applicationHost.config under Virtual Directory defaults.
answered Nov 6 '14 at 17:43
ScottScott
12311 silver badge66 bronze badges
so easy find the file "applicationHost.config" in Windows -> System32 ->inetsrv -> config 1. backup "applicationHost.config" to another filename 2. open file "applicationHost.config" clear data and save 3. open browser and call url internal website , finished.
answered Dec 22 '14 at 9:24
If you are using a new, dedicated, user account… It is also worth checking that the password for that account has not expired, as that will also cause this 500.19 permissions issue.
answered Apr 22 '15 at 23:53
As I got the 500.19, I gave IIS_IUSRS full access rights for the mentioned web.config and for the folder of the project. This solved the issue.
You can give permissions by
right click on the folder / file
selecting the tab "security"
add the user IIS_IUSRS – don't forget the i in front of USRS and don't write an "e" as in USERS
answered Feb 12 '13 at 17:30
Martin ThomaMartin Thoma
68.6k8181 gold badges400400 silver badges623623 bronze badges
ASP.Net applications come pre-wired with a handlers section in the web.config. By default, this is set to readonly within feature delegation within IIS. Take a look in IIS Manager
1.Go to IIS Manager and click Server Name
2.Go to the section Management and click Feature Delegation.
3.Select the Handler Mappings which is supposed to set as readonly.
4.Change the value to read/write and now you can get resolved the issue
166k4545 gold badges377377 silver badges555555 bronze badges
answered Oct 22 '13 at 7:37
kombshkombsh
4,76433 gold badges3434 silver badges4040 bronze badges
I have just one more thing to say about this. With the same HTTP Error code, you can still have several different errors, as one of them has been posted here at the original question's description. For example: after I've edited the Web.Config file of an ASP.NET project, I had
Error Code 0x8007000d

"Only one element allowed. It must be the first child element of the root element "
As it says, you must NOT insert your own XML stuff before the part of the Web.Config file. After I've inserted my snippet after the end tag of , it worked just fine.
60.6k2121 gold badges127127 silver badges142142 bronze badges
answered Apr 22 '15 at 10:48
KAIKAI
1,12811 gold badge1414 silver badges2828 bronze badges
My website's correct path was not specified in IIS.
answered Sep 30 '15 at 14:59
CosminCosmin
2,04222 gold badges1616 silver badges2020 bronze badges
My solution is that,
just delete the corrupted folder.
Then re-create folder again.
It seem that if the corrupted folder had been created before IIS setup. If you created folder again, it will work correctly.
answered Feb 3 '16 at 10:16
Sruit A.SukSruit A.Suk
5,43066 gold badges4646 silver badges6161 bronze badges
I got this error after uninstalling Windows Server Update Services (WSUS) from the computer running IIS. Apparently uninstalling WSUS may break the IIS configuration on the server making other web application installed on the same server unavailable.
I found the solution for the problem here.
answered Mar 9 '16 at 10:11
hsjolinhsjolin
52644 silver badges44 bronze badges
For ASP.NET Core websites, this generic error will also occur if you don't have the HttpPlatformHandler module installed, see this answer for more details.
answered May 24 '16 at 16:27
Roman StarkovRoman Starkov
47k2828 gold badges204204 silver badges284284 bronze badges
In my case, the value of the Key was incorrect in Web.config file:
when I change the value to "Portal.html" it worked.
answered Jun 29 '16 at 6:52
I got this error after upgrading from Visual Studio 2013 to 2015. After a bit of searching and trying various fixes I found the problem can be resolved by removing the following from web.config:
Apparently staticContent is deprecated now?
Edit 1
This sort of prevented IIS from serving .json files when the program was deployed. If you do this you're supposed to re-add .json (application/json) to the mime types of your site in IIS. Here is some more info: http://www.iis.net/configreference/system.webserver/staticcontent/mimemap
Edit 2
I noticed that in my situation the above edit 1 solution only works temporarily. Once I redeploy the entry gets removed. So, I moved the mimeMap XML into Web.Release.config. Works fine now.
answered Mar 3 '16 at 10:29
JSiderisJSideris
3,94622 gold badges2222 silver badges4545 bronze badges
. Earn 10 reputation in order to answer this question. The reputation requirement helps protect this question from spam and non-answer activity.