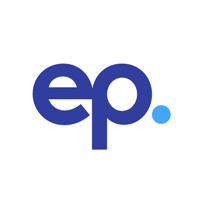 Tracking USPS with EasyPost
EasyPost is a multi-carrier shipping solution. The EasyPost API is one integration point for 100+ carriers, including USPS. Leverage push notifications, flexible webhooks, customizable tracking pages and more to enhance your brand experience. Learn more about EasyPost's Tracking API integration for USPS shipments today. EasyPost standardizes the inconsistencies across carrier tracking and shipping APIs with its RESTful interface.
For access to all of the USPS API functionality through EasyPost, just sign up or get in touch with one of our shipping experts.
Tracking Packages
Track packages across all major carriers.
Address Verification
Validate domestic and international addresses.
International & Customs
Learn how to handle international shipping seamlessly.
Shipping Insurance
Shipping insurance for all items sent with EasyPost.
EasyPost: Built for Developers
The EasyPost Tracking API is designed to seamlessly fit into your brand eco-system. Redefine your customers' post-purchase journey, and compete with Amazon in customer experience and cost!
Use EasyPost Tracking for:
Tracking packages across all of your carriers
Improving NPS / CSAT scores
Easy Integration – get up and running in a matter of days
Cut operations expenses by reducing WISMO (Where is My Order) call volume
Earn repeat business by delighting your customers
The EasyPost API also uses webhooks so we POST to your endpoints when there is a change in status of your packages, giving you near real-time tracking updates for you and your customers.
Reach out to us and we can share with you all of the awesome ways our customers have used our tracking data to drive sales and a better customer experience.
tracker = easypost.Tracker.create( tracking_code="1Z204E38YW95204424″, carrier="UPS" ) { "tracking_code": "9400110897700004277226", "status": "delivered", "tracking_details": [{ "object": "TrackingDetail", "datetime": "2014-07-22T10:09:00Z", "message": "Your item was delivered at 10:09", "status": "delivered" },{ "object": "TrackingDetail", "datetime": "2014-07-21T10:12:00Z", "message": "Arrival at Post Office July 21", "status": "in_transit" },{ "object": "TrackingDetail", "datetime": "2014-07-19T03:12:00Z", "message": "Electronic Shipping Info Received", "status": "pre_transit" }], "shipment_id":"shp_…" }
Let's Compare the EasyPost API with the USPS Tracking
Feature
USPS Tracking
EasyPost API
Tracking API with Webhooks
check
RESTful JSON
check
SOAP / XML
check
Address Verification
check
check
Fast and Free Technical Support
check
Public Documentation and Tutorials
check
Instant API Access
check
Ruby Gem
check
Python Module
check
Java Library
check
Node.js Module
check
.NET Library
check
PHP Library
check