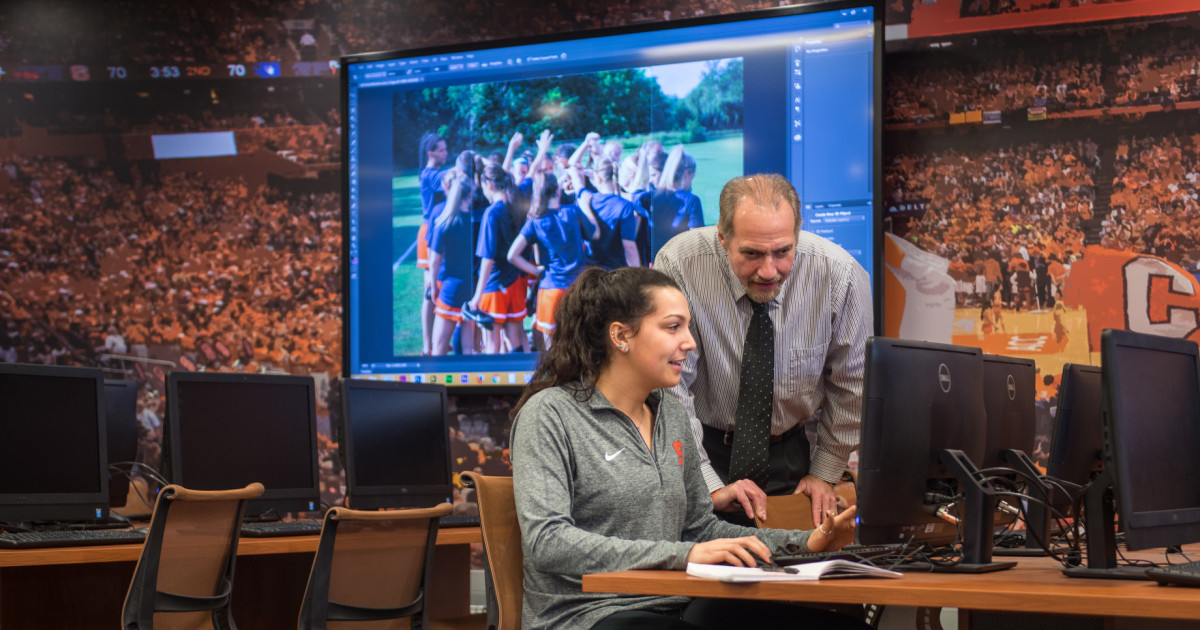 Study with the best in sport management education
Today more than ever, sport is woven into the social, cultural, and economic fabric of society. Sport is business. Sport is entertainment. Sport has endless educational and career opportunities awaiting those who have passion for the industry.
If the world of sports is where your passions lie, Falk College's Department of Sport Management is for you. Our professionally focused programs allow students to hone their interests in such areas as sports administration; sports business, finance and sales; sports marketing and promotion; facility and arena management; event planning; social psychology of sports; sports communications; athletic compliance and sports law, and; sport analytics.
Among the most valuable facets of the Department of Sport Management is its connection with the sports industry, which plays out in numerous ways, including Senior Capstone internships, visiting lecturers and guest speakers as well as many opportunities for one-on-one networking with leaders in the field. The cornerstone of the Syracuse University sport management program has been its multitude of experiential learning opportunities associated with its theory-to-practice approach to teaching. In conjunction with the Syracuse Athletics Department, the Carrier Dome is a 'living laboratory' for students. Hundreds of students have volunteered their time, energy and expertise to gain experience working at various events at this iconic sports venue.
Academic programs include:
You'll gain marketable skills through courses, research opportunities with faculty, and internships that prepare you for a wide range of careers. The change you want to see in the world starts with you—and it starts today.
Learn about our programs
Explore undergraduate courses
Explore graduate courses
Learn about careers
View our Newsletters
Recent News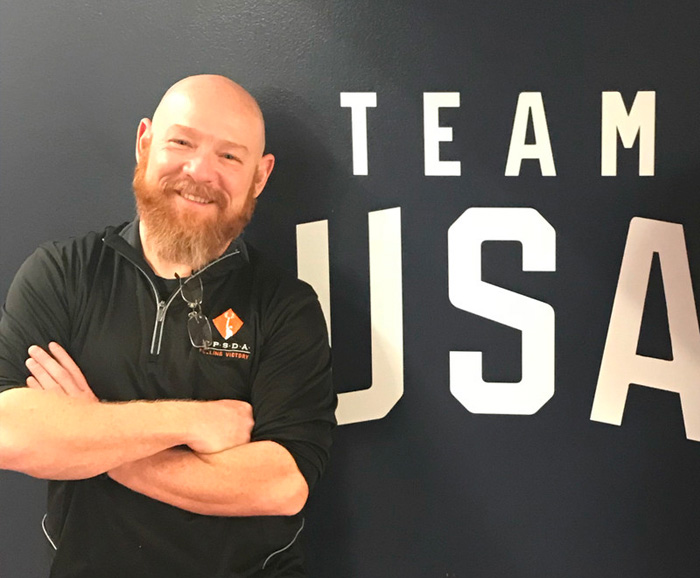 Fifth Annual Ann Selkowitz Litt Distinguished Speaker Series to feature Rob Skinner
Rob Skinner Falk College is pleased to welcome Rob Skinner, MS, RD, CSSD, CSCS as the featured speaker of the Fifth Annual Ann Selkowitz Litt Distinguished Speaker Series. We invite you to join us Tuesday, February 25, 2020 at 6:00…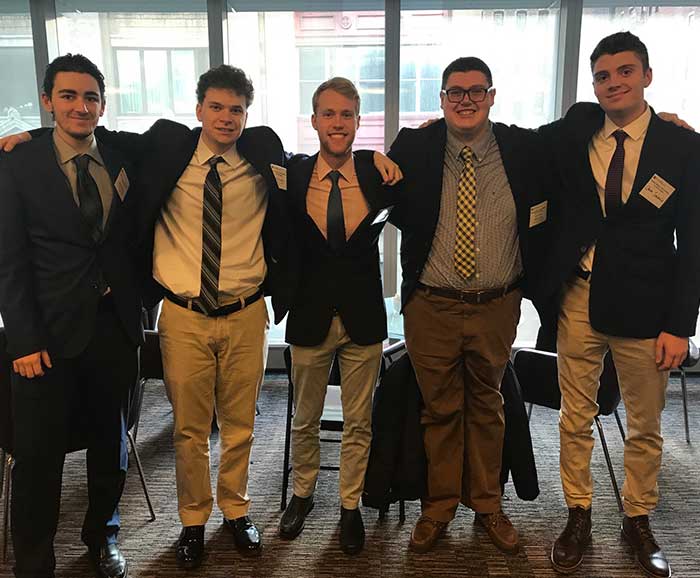 Sport Analytics students pitch research at national competition
The Syracuse University Baseball Statistics and Sabermetrics Club sent four teams to the SABR Diamond Dollars Case Competition at NYU on November 15, 2019. The competition is for undergraduate students from universities across the country to compete against each other…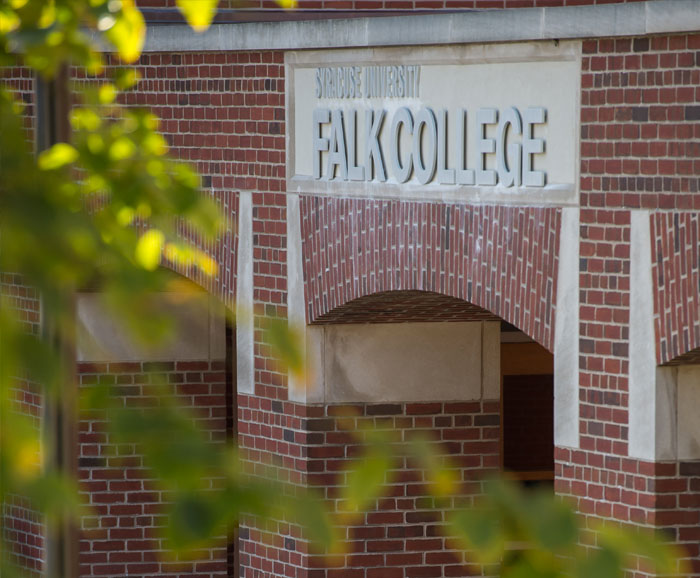 Falk College offers graduate program scholarships for 2020
Alumni admitted to any Falk College master's program for 2020: All Syracuse University alumni are eligible for a scholarship equivalent to 25% of tuition for one of Falk College's residential master's degrees. In addition, GRE tests and application fees waived….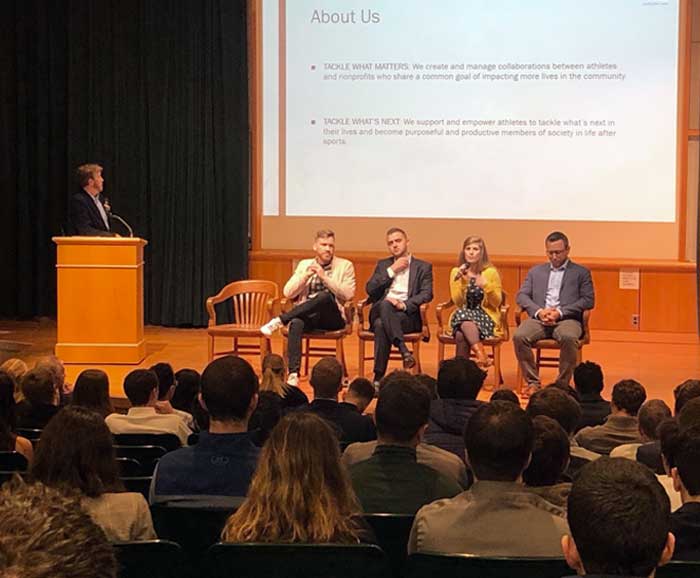 Sport Management hosts third annual alumni event
As part of its ongoing commitment to enhancing students' professional growth and networking opportunities, Sport Management hosted the third annual "SPM Alumni in #SportsBiz" event on October 18, 2019 in Falk College. More than 30 alumni and 150 sport management,…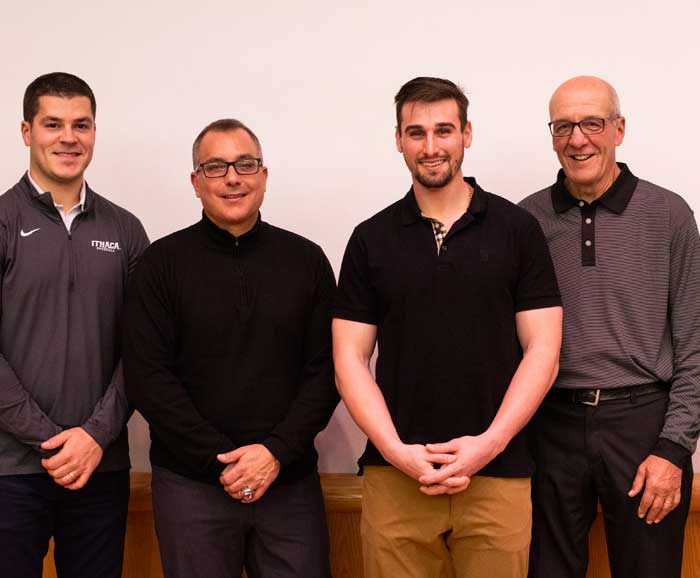 SPM hosts major leaguer, area coaches for State of Baseball event
On November 11, 2019, Syracuse University's Department of Sport Management hosted a panel discussion titled "The State of Business 2020." Students heard from Arizona Diamondbacks outfielder Tim Locastro, 27, who is originally from nearby Auburn, NY. Locastro, who has been named the "fastest player in Major League Baseball," is the only player to ever steal at least 20 bases in the Majors without being caught.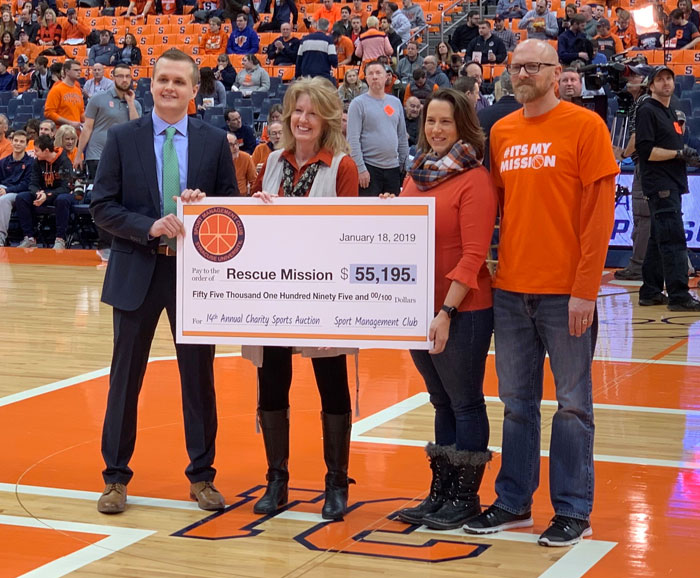 November 16 Charity Sports Auction to benefit Make-A-Wish Central New York
The Sport Management Club's 15th Annual Charity Sports Auction takes place Saturday, November 16, 2019 in the Syracuse University Carrier Dome backcourt. Doors open at 5 p.m. The Sport Management Club is a student-run organization in Falk College's Department of Sport Management. Over the last 14 years, the Sport Management Club has raised over $460,000 for local charities…
View all Sport Management News
Upcoming Events
There are currently no events scheduled, please check back soon.