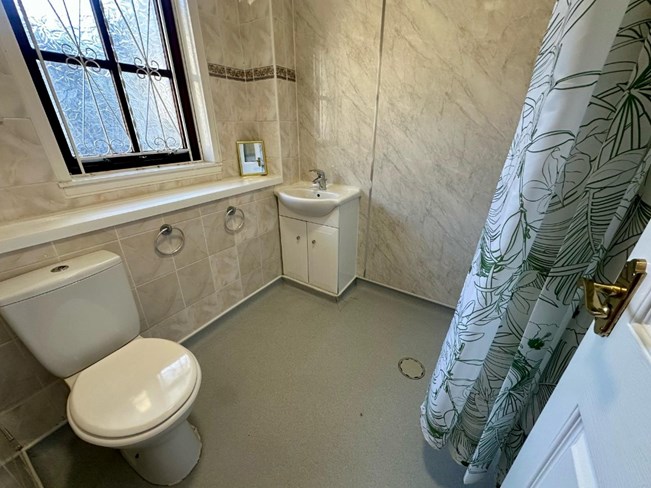 School Wynd, Paisley,
Your Email Address:
Their Email Address:
Optional Message:
Add FavouriteRemove FavouritePrint
1 Double Bedroom
Deposit £445
Furnished
Long Term Let
Private Garden
Traditional Building Style
In this area broadband standard speed 17Mb. Fibre up to 300Mb.
No Smoking
No Pets Allowed
Bathroom
Castle Residential are delighted to offer to the market this one bedroom property in the popular locale of School Wynd in Paisley. Letting Agent Registration Number: 1904035.
Loading map…
Primary Schools
St Catherine's0.8m South0.9m St Charles'1.0m Mossvale1.0m St James's1.0m St Mary's1.2m
Secondary Schools
Castlehead High0.7m Paisley Grammar0.9m St Andrew's Academy2.4m Gleniffer High2.8m Renfrew High3.3m Trinity High3.6m
Train Stations
Paisley Gilmour Street0.2m Paisley Canal0.6m Paisley St James1.2m Hawkhead1.9m Barrhead3.5m Hillington West3.7m
Population
Tenure
Employment
*Economically inactive- Student; Looking after home/family; Longterm sick/disabled; other
PA1 2 (this area) Scotland
Source: UK Census
Current asking rents in Paisley
1 bed
2 bed
3 bed
4 bed
5 bed
Flats
£393
£510
£634
£1,125
–
Houses
£450
£625
£793
–
£1,150
£ Based on average rent (per calendar month) of long term properties
Most expensive property is £2,400 pcm • Least expensive property is £275 pcm
The agent managing this property has specified they only want to receive Citylets Rental CV enquiries.
Citylets Rental CV allows you to provide key additional info about yourself to help the agent process your application.
Once complete, your email will be sent to the agent. With an Edge account, all future email enquiries will contain these vital details,
helping you stay ahead in your property search.

Email
Your Details
Name
email
phone
Enhance Your Enquiry
I can provide:
Refs
Income Proof
ID
Arrange viewing
Request info
Email me a copy
Send me news & offers
Email has been sent
Profianity found in email message – not sent
Sent
Profianity found in email message – not sent
Sending this email, I agree to the Citylets
Get Ahead with Citylets Rental CV
Providing more information about yourself in your enquiries to agents via a Rental CV Account will increase your chance of securing your ideal property. Supported by Scotland's leading Agents.