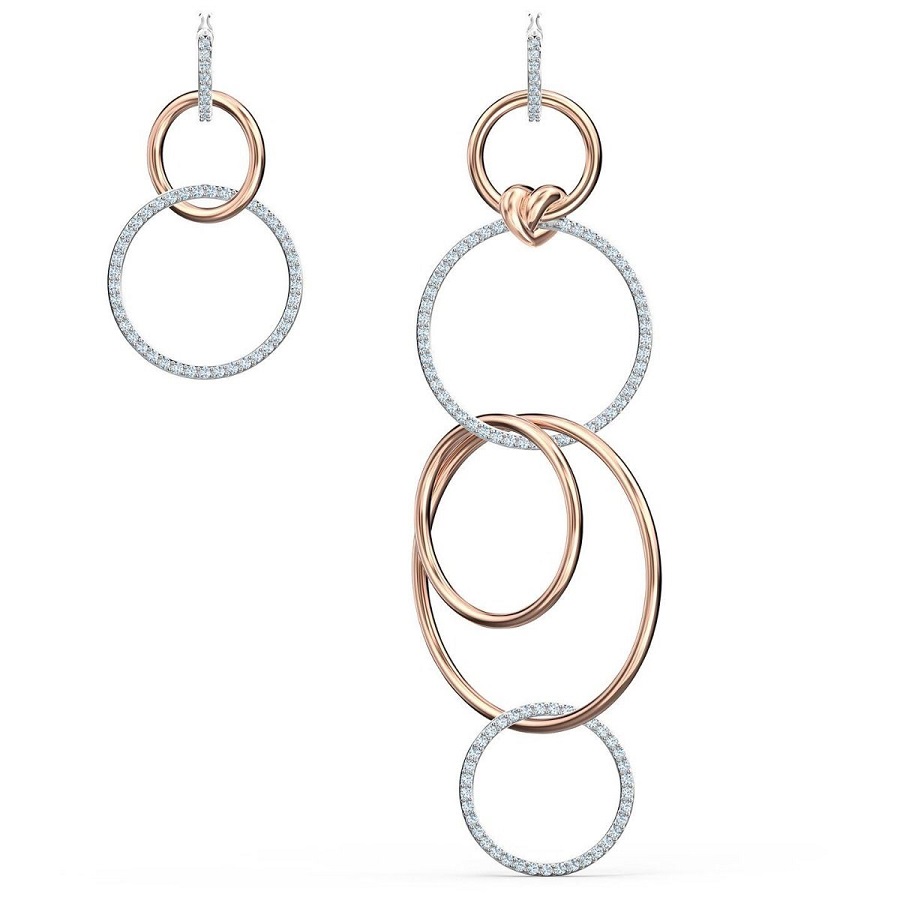 Earrings are the latest jewellery to shift gears from 'less is more' to the art of curating a range of earring styles all at once. The jewellery stacking trend has definitely arrived in the ear jewellery world.
So how do you navigate the new trend and organise an ear party that ticks all the boxes – style, affordability and trend?
Gone are the days when a pair of classic earrings is the ticket. Classic earring certainly still have their place from everyday wear to formal events, but the stronger trend now is for different earring types in different parts of the ear, mixed and matched in a way that reflects your individual style. And here's how to achieve it.
Asymmetric
Up the ante with asymmetric earrings. Mix up your studs in themes – a star in one ear and a moon in the other, a heart in one and a kiss in the other. Or a longer length earring worn with a shorter version. A matching pair of earrings is no longer required.
We love these new Swarovski Lifelong Heart asymmetric drop earrings to really make a statement, with interlocking hoops and a mixed metal finish. This design gives multiple styling possibilities to take your everyday look to high fashion glam.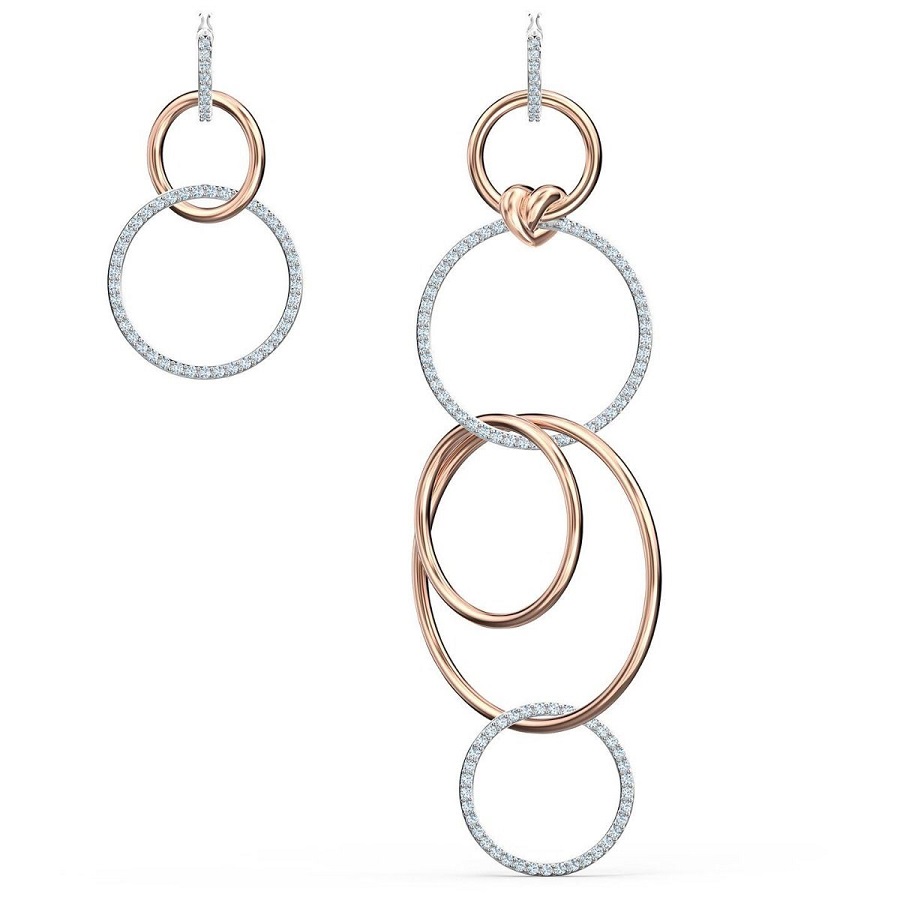 Sparkle
You can't have too much. Diamond studs in different designs have been popularised by the iconic Maria Tash. Indulge in diamonds or opt for more affordable Swarovski crystal or white zirconia, both of which exude a stunning and luxurious sparkle.
Try Sif Jakobs for maximum sparkle in luxurious but affordable designs. These Piccolo Lungo earrings with pink zirconia provide gorgeous sparkle with on-trend chain extensions.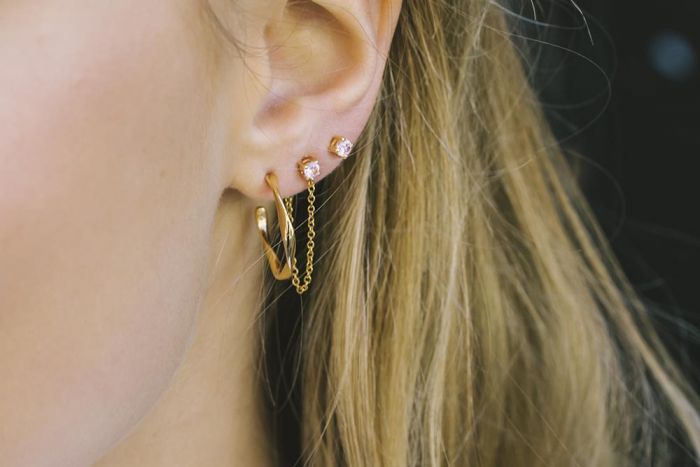 Multiple
It's time to get another ear piercing. There, we said it! Multiple ear piercings are now the norm rather than the exception. And don't use age as an excuse, it's irrelevant!
At Niche Jewellery we now offer ear piercing using an exclusive gentle and sterile ear piercing method by Inverness. No more spring loaded guns or intense pain, plus sterile closed cartridges and a choice of gorgeous ear studs for your first 6 weeks.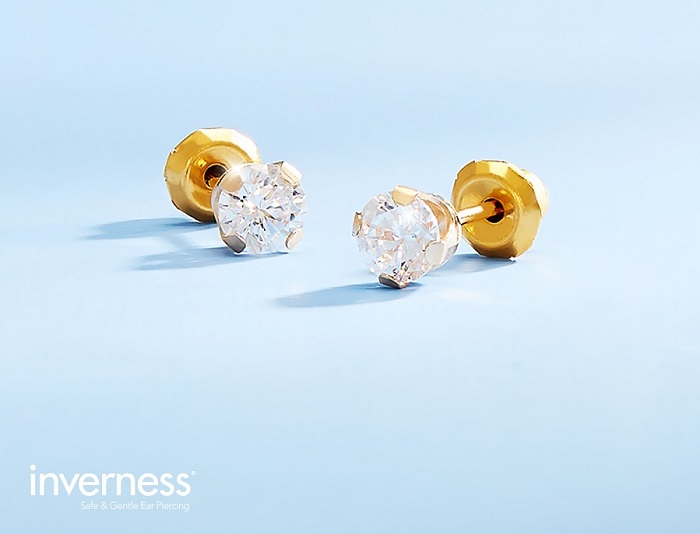 Pop in or contact the store to enquire about our ear piercing service, starting from £25 for piercing complete with earrings.
Texture mix
Adorn your new piercings with Ania Haie earrings, gorgeous studs and hoops that mix and match beautifully yet are so affordable. From the sparkle of the Glow range to the 'All Ears' collection of studs in rhodium, yellow or rose gold plating – there are so many gorgeous styles to choose from.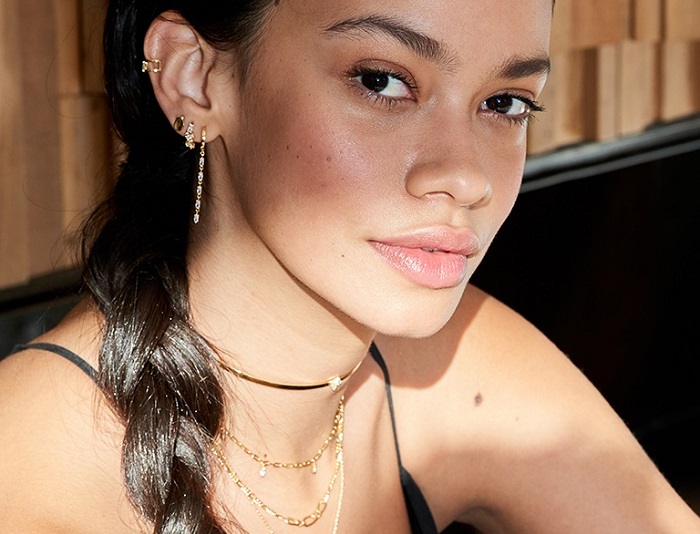 Enjoy your ear party!