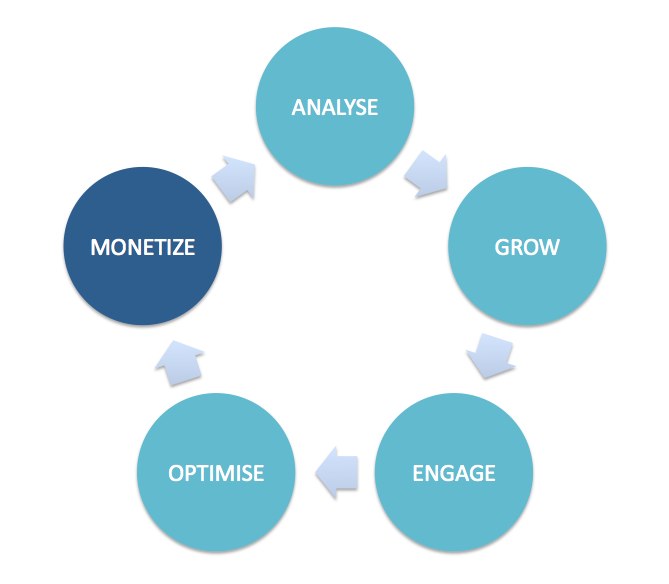 There are plenty of naysayers in our industry who claim that social media is still almost impossible to monetize. We don't just believe you can monetize social, we are actively doing it right now, so have written a useful guide that can be roughly applied to any vertical.
Getting Your Social Platforms Ready
We talk a lot about making sure your website is technically fit for purpose on the content marketing side of our business, and this is a similar step that needs to be taken when planning for social media monetization.
First up, make sure you have the basics right such as whether your profile & cover pictures across the platforms are relevant and optimised for instance. Next, make sure your page/profile has a history of strong content. By this I mean make sure if someone lands on your page they can see good content going at least a few days back – if your page is established this should be the case anyway, whereas if you're creating a new page we'd suggest waiting a few days to grow some content out around the page before attempting to grow it.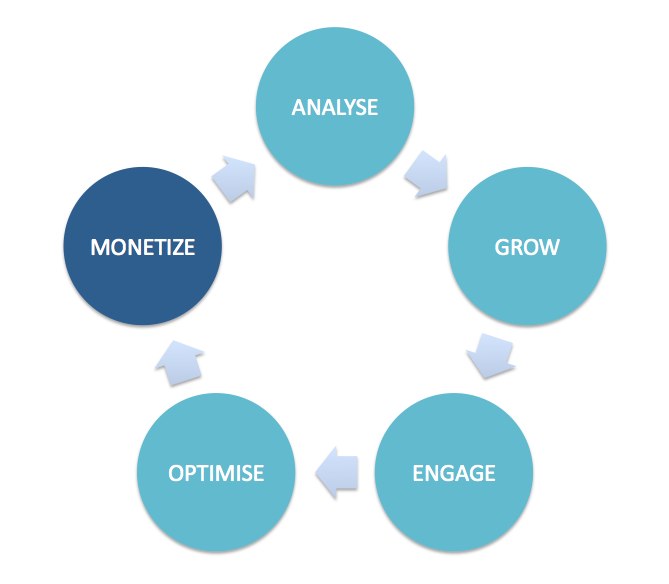 Once the basics are in place, things get a little more fun. Naturally you need to understand your target market (or your existing page audience) to add the all important insight into your strategy. There's a few ways to do this, but a lot of this is covered in Simon Penson's recent piece so we won't delve too far into it here.
Now you know who your audience is (or who you want them to be) and what they engage with on other platforms and pages, it's time to get your audience to the size you want it to be. As a general rule, Facebook or Twitter audiences need to be in the region of 10,000 likes/followers for effective monetization and to allow for rigorous data for optimisation, although results can be seen with a smaller initial audience.
Whilst your audience is growing (or straight away if you are already there) you need to be engaging your audience. Based on the target market and the work you've done to identify who they are and what they engage with, you should be drawing up a content strategy that doesn't include any product/affiliate links over the initial period (at least a few weeks).
The purpose of the content strategy is to focus your efforts, regardless of platform used, and to allow you to monitor your engagement whilst systematically trialling different content types and flow structures. Over this period you should be learning when your audience is most likely to click your links, how to structure your content to achieve higher CTR's, what kind of imagery works best for your audience and how to keep your engagement levels and reach high.
To help you plan your content output on page and on social and keep it fresh, use our free digital content planning calendar as below:

Once you've figured all of this out and optimised your content to learn the best times and ways to drive your audience to the places you want them to go, it's time to start thinking about monetization!
Monetization Options
The first question a lot of people ask on the monetization front is – what should I be selling from my social networks?
There are a few approaches, and it largely depends as to your situation as a company. If you're a brand or a company with your own products and services then naturally it makes complete sense to primarily push your own product and service range, however you don't have to limit yourself to that. Whether you have your own products or not, it's always worth signing up for affiliate deals with the likes of Affiliate Window or Rakuten Linkshare.
Being on an affiliate network gives you a huge choice of offers to post about, meaning that regardless of what you may already sell, when Valentines or Mothers Day roll around for instance, you can post a link with your relevant content to an affiliate deal for flowers. You can make a whole business from just affiliate links within social, as long as you pick a vertical or a niche with potential and grow within it.
The third option is selling access to your audience through sponsored postings. These are technically against Facebook's terms, and a ruling this month by the Federal Trade Commission in the States has made it clear that any sponsored posts on Twitter must be stated clearly within the promotional Tweet.
This is a much harder route to go down, and one that I wouldn't particularly recommend. Whilst you can generate more revenue per post this way if sponsored, this is a much harder route to monetization, and one that requires significant investment in audience building as you will need audiences potentially in the hundreds of thousands to get advertisers interested.
Which Platform Is Easiest To Monetize?
In our experience, right now it's Facebook. Facebook gives you the ability to have image led, strong content that you can manipulate the reach of through promoted newsfeed amplification. Also, through the use of content targeting, Facebook allows you to essentially split test (within Facebook parameters) such as males v females, people in the UK v USA and so on.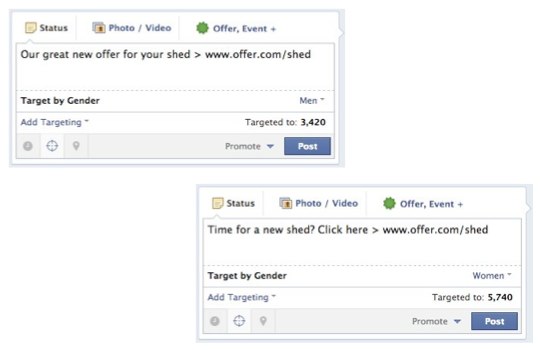 It goes without saying that Facebook has the biggest reach of the possible networks, and with the advertising options available, it allows you to create the audience you want as fast as you want, meaning that if you are starting from scratch Facebook is definitely the way to go.
Pinterest naturally lends itself to strong monetization due to the dedicated audience and highly visual nature of the platform, however reach is more limited and the platform is much harder to manipulate (in terms of gaining new followers and promoting content) due to the lack of advertising options.
Of the rest, Twitter is actually fairly difficult to monetize effectively. Because of the 140 character limit and the general noise and lack of filtration available, Twitter is not at all set up for sales generation in this sense.
We'd recommend creating your content plan for monetization much like you would a media plan – below is an example we've used recently on a new project for instance: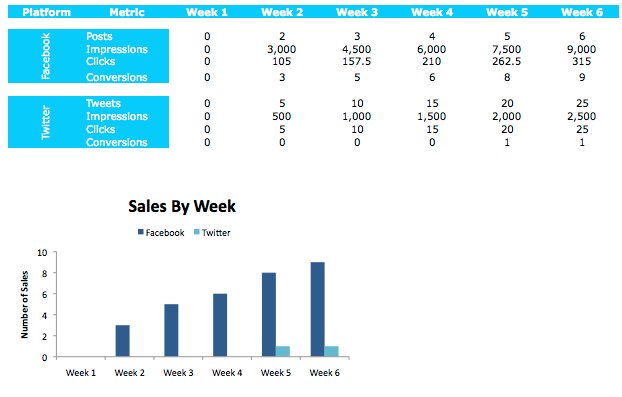 Tips For Monetization Tracking
If you're tracking the sale of your own products I'd recommend having a read of our recent piece on the Zazzle Media blog on measuring social ROI through Google analytics and unique URLs. For affiliate tracking, the big affiliate networks tend to have fairly comprehensive capabilities around tracking clicks and revenue, and adding in clickref parameters to your URLs allow you to track this by post to allow you to optimise your monetization efforts further.
Key Takeaways
1. You can monetize your social media presence or create a new presence to monetize
2. The key to success is in the data – optimise your content and commercial deals based on CTR's and sales, as well as engagement
3. Get the basics right first – don't instantly go for the money, create a passionate audience of a robust size first on your chosen platform to learn from and engage with
4. Track your monetization efforts at every stage – use affiliate networks and your own tracking systems (e.g. Google Analytics) to make sure you have a full view on what's working
5. Create a content & media plan – plan your content (including commercial posts) and plan any spend to promote your content or page in a media plan to determine which channel will give you the best ROI
To assist you in planning how best to monetize your social media output, use our free content planning calendar to line up your ouput. Click below to download:

Are you successfully monetizing a network of pages or are you thinking about doing so? Add your findings in the comments or drop us a tweet: @zazzlemedia
Title image courtesy of http://www.newincite.com/
If you found this article helpful and would like to explore our Social Media offering, take a look at our services page here.
Stay in touch with the Zazzle Media family
Sign up for our monthly newsletter and follow us on social media for the latest news.