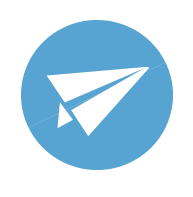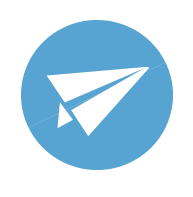 Newsletter and email marketing software
phpList helps you send email campaigns, newsletters, announcements and notifications. You can send a single email to hundreds or millions of subscribers.
Emails are composed in a web interface.
Emails can be personalised.
You can use plain text, html and templates.
Subscribers are organised into lists.
You can import your email addresses and attributes from your email account, online shop, blog or database.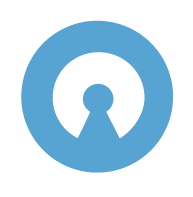 Open Source
phpList is Open Source: we have a large community of users who contribute to the development, security and reliability of phpList. Open Source software gives you freedom and flexibility and puts you in control of your data. There is no vendor lock-in and advanced technical services and support are available from phpList developers.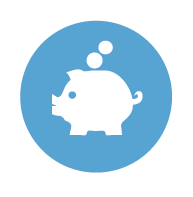 Economical and Scalable
Choose a service to suit your budget
Use the trial account: send 300 messages a month – for free, forever.
Prices for basic accounts start at US$1 per month.
Send a million messages every month from only US$8 per month.
Choose to pay per message or per subscriber.
Futureproof your email marketing
phpList is powerful, adaptable and seriously scalable. It's simple to get started and enterprise ready too.
Expand: You can manage an unlimited number of segmented lists with complex demographic data.
If your requirements increase, you won't need to change solution: you can have your own VPS.
Collaborate: You can manage your phpList with multiple administrators, flexible permissions and a collaborative workflow.
Internationalize: phpList can be used in 20+ languages, and subscribe pages can be internationalized too.
In control: your data belongs to you and you can host your own phpList any time. No vendor lock-in, so you can keep sending whatever happens.
Get help: documentation and email support is available to all phpList.com customers
Relax: If you need to take a break from our services, we will keep your installation active.
Big discounts: get a discount on top-ups if you maintain your monthly plan.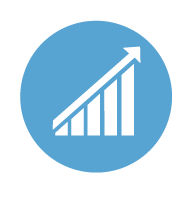 Successful Permission Marketing
Clean, dynamic lists for subscriber satisfaction
phpList is designed to help you grow lists of engaged subscribers.
Easy import and export of subscriber data from any source.
Subscribers can update their own email address, personal data and subscription preferences.
Our double-opt in, easy unsubscribe system gets your email to the right people and increases your list quality.
Subscribers can be placed on a do-not-send list: you can't accidentally send to them again once they unsubscribe.
Our message queue ensures that no subscriber receives the same campaign twice, even if they're subscribed to several lists.
You can re-queue campaigns to send to new subscribers only.
Tailored and targeted messages for more engaging campaigns
Every email you send with phpList is uniquely customised for its recipient.
Collect and utilise subscriber attributes such as 'name', 'country' and 'language' alongside any attributes of your choice.
Use placeholders, attributes and lists to create highly engaging, individualised campaigns.
Unlimited list segmentation and target selection.
Exclude-list feature to refine segmentation even further.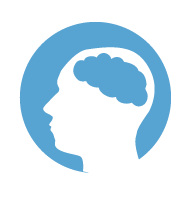 Intelligent
Analyse and adapt
Analyse your campaigns with phpList's inbuilt statistics, Google Analytics or Open Source Piwik.
Track how many users opened your message, clicked each link or forwarded the message and compare across campaigns.
View statistics by campaign, URL and subscriber for a thorough analysis.
Drilldown into your statistics to individual subscribers.
Use list segmentation to a/b test campaigns and improve performance.
Intelligent deliverability and bounce processing
Intelligent bounce processing.
Continuous monitoring of blacklists and deliverability.*
Automatic spam complaints processing from major mail hosts.
Expertise, documentation and support
Comprehensive and up to date documentation of phpList functionality.
Documentation available for beginners, regular users, power users and developers.
phpList blogs describing new features and tips/tricks for success.
Tailored documentation: our manual is available under a creative commons licence and you can adapt it to your needs and contribute to the community.
Email support for phpList Hosted customers from the core development team.
Community support is available through forums and IRC chat.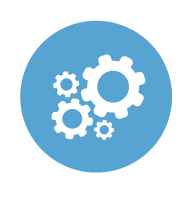 A powerful list manager with flexible integration
Use all your data, get more from your lists
With phpList you can:
Import and manage complex data: use CSV files to import information about your subscribers.
Match each column of data on import with a custom attribute in phpList, so no data is discarded.
Use a 'foreign key' to update and synchronize lists with other databases without duplicating subscribers.
Use phpList as your primary database or alongside a CRM or CMS.
A powerful rest API is available.
phpList uses subscriber profiles to keep your data organised and accessible.
Smooth integration and unlimited subscribe pages
phpList can be fully integrated into your website
Subscribe pages: choose any combination of template, language, subscriber attribute and list to create the perfect page for every situation.
Integrate subscribe functionality using AJAX or the API: your site visitors can subscribe without leaving your website.
Set up email notifications to tell you when you get new subscribers.
Use your own domain and pre-configured AJAX scripts.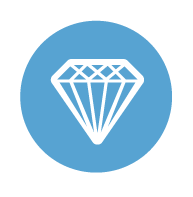 Feature Rich designing and sending
Creative freedom: it's that simple.
Create beautiful HTML campaigns using a web interface.
Send well-formatted plain text versions to those subscribers who prefer it.
Send pdfs or documents as attachments.
Insert images into messages, or include them as remote links.
Design without the drama
Store and use multiple HTML templates.
Templates are applied to your campaigns after composition.
Our unique template system keeps your mails looking great while providing a simple, consistent interface for composition.
You can send a webpage, using custom HTML or a CMS like WordPress.
We provide basic templates alongside documentation for design.
Schedule your campaigns: send when the time is right
With phpList you control when you send your campaigns
You can schedule your campaigns to send at just the right time.
If your campaigns are time sensitive, you can use an embargo or stop sending on schedule.
phpList.com will carry on sending even after you've shut down your computer.
Set your timezone.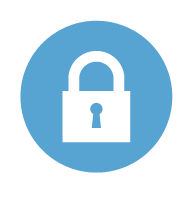 Own your data, protect privacy
Our comprehensive export features mean that your data really belongs to you.
You can change service or software provider freely and manage your data in a way that suits you.
phpList is secure. Because it is Open Source, there is a large international community looking after the source code.
Each phpList installation and database on our servers is self contained: your data belongs to you.
By utilising the inbuilt link tracking, you own and control your data.
You can request a copy of their database at any time and delete as it needed*.
phpList.com uses https, PFS and HSTS and is a participant in the resetthenet campaign for digital privacy.
phpList staff use encryption for all internal communications.
You can communicate with phpList using OpenPGP/GPG encrypted email.
*See the terms and conditions for full details.
Sign up for our Newsletter and receive product news up to twice each month