League of Legends
Destiny 2
WoW Classic
Overwatch
Apex Legends
Dota 2
Hearthstone
Rocket League
Rainbow Six Siege
Fortnite
PUBG
COD Mobile
Get CS:GO Rank Boosting with great features and more.
Current rank *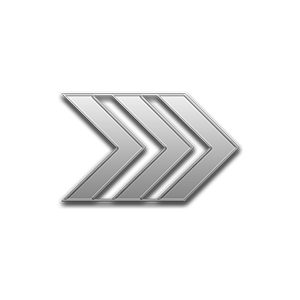 Please select your current rank
Desired rank *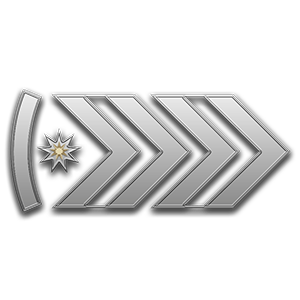 Please select your desired rank
YOUR ORDER
Priority order (2x speed) +20% cost
+1 Win after Boost+5% cost
Guaranteed Safety
Members Area
Easy Spectate
Add coupon code
€23.9 ($26.5)

2,390
Boost Now
Secured and trusted checkout with:

How to Buy?
1
Select the details of your purchase.
2
After clicking the 'Buy Boost' button, you can either continue as a guest or as a returning customer.
3
By clicking the 'Purchase' button, you will be redirected to the chosen payment gateway.
4
In the members area you can track your order, pause or chat live with your booster!
Customers Voice
Excellent
4.86 Rating139 Reviews
Anonymous Verified
done as asked. quick and easy
9 hours ago
Anonymous Verified
very good and trustfool
18 hours ago
Kaoru Verified
Cute boosters
19 hours ago
6+ Years of Expertise in Boosting
Secure VPN Protection
Online Chat with our Boosters
120+ Payment methods
99.9% Buyer Satisfaction
70000+ completed orders
256-Bit secure SSL encrypted connection
Advantages of
BuyBoosting's
services
5 Advantages of
CS:GO
boosting
1
Cheat Free & High Win-Rate
BuyBoosting puts great emphasis on creating a cheat-free environment when it comes to rank boosting. The CS:GO boosting team relies on their skill set to generate high win rates, and to achieve top ranks.
2
Safety and Privacy
BuyBoosting's servers are highly protected with different security measures, and they use the same data encryption as online banking. Therefore, every CS:GO boosting related data is ensured to stay private.
3
Seamless CS:GO Boosting Experience
Every aspect of the CS:GO boosting process is designed in a way to benefit the buyer. From selecting a CS:GO boost type through the checkout and the order following, everything is smooth and buyer friendly.
4
Global Elit Boosters
To get the fastest results and the highest win rates, BuyBoosting employs only the top selection of boosters. All CS:GO booster is tested through spectating and test orders. Only highly trusted and the most skillful Global Elite players get to boost for BuyBoosting.
5
Help Center
Every buyer is different, with different needs to cover, the always-online help center team is ready to answer any boost or coaching related questions. Furthermore, with the help of the admins, additional boost specific upgrades and change.
About the best CS:GO Rank Boosting experience
CS:GO rank boosting is premium service offered by BuyBoosting. It was created to provide the best alternative for Counter-Strike: Global Offensive players looking to raise their ranking in the game. The core mechanism of this premium service is similar to most games boosting processes from BuyBoosting's game selection. Therefore, the boosting process is done by professional players of the game who play the game at the highest levels. In the case of CS:GO boosting, a player with a Global Elit rank is provided by the company to boost any player to his desired rank in CS:GO. The two primary types of boosting for CS:GO is classic rank boosting, while the option for duo boosting is also offered. Both boosting processes are fast, as the highest reachable win rate is performed by the booster who gets assigned to your order once you purchase CS:GO boost.
Advantages of CS:GO Rank Boosting by BuyBoosting
One of the main advantages of purchasing a CS:GO rank boost comes from the nature of its provider. BuyBoosting thrives on obtaining the highest standards for all of the games it provides boosting services. Account safety, fast delivery, and privacy all make the list. Buying a CS:GO rank boosting from the top provider that has the most positive reviews and the best reputation is the best option for CS:GO players who are looking to get a boost to achieve their dream rank in the game. Other than the fast results from the CS:GO boosting process, the additional features, including order tracking, chat with the booster and spectate of the boosting process, further helps in creating the most pleasant CS:GO boosting experience. Additional after-market services are also available for our users, while discount codes are offered for returning customers.
CS:GO Rank Boosting with Years of Expertise
There are several reasons why it is the best option to boost CS:GO ranking with BuyBoosting. One of them is the years of experience that the company has gathered throughout the years operating in the industry. Every past order has added to this experience, which allowed the company to evolve continuously and to offer an even better boosting experience year to year. Our services are upgraded continually to offer up to date features and to satisfy any possible new needs. Additionally, the global elite CS:GO ranking boost team consists of players with the highest experience in the game but also in CS:GO boosting. Being a top global elite player in CS:GO does not always mean that the person has the ability to boost to the highest level. For this reason, only experienced CS:GO boosters make it in BuyBoosting's team.
Facebook
buyboostingofficial
© 2019 BuyBoosting.com – All Rights Reserved
Overwatch, Hearthstone, Heroes of the Storm, Starcraft 2, WoW Classic, are trademarks and/or registered trademarks of Blizzard Entertainment Inc. Counter-Strike and Dota are trademarks and/or registered trademarks of the Valve Corporation. World of Tanks is a trademark and/or registered trademark of Wargaming.net. PLAYERUNKNOWN'S BATTLEGROUNDS is a registered trademark, trademark or service mark of Bluehole, Inc. and its affiliates. Bettergamer.com isn't endorsed by Riot Games and doesn't reflect the views or opinions of Riot Games or anyone officially involved in producing or managing League of Legends. League of Legends and Riot Games are trademarks or registered trademarks of Riot Games, Inc. League of Legends© Riot Games, Inc. Any other marks are trademarks and/or registered trademarks of their respective owners. No endorsement is express or implied.