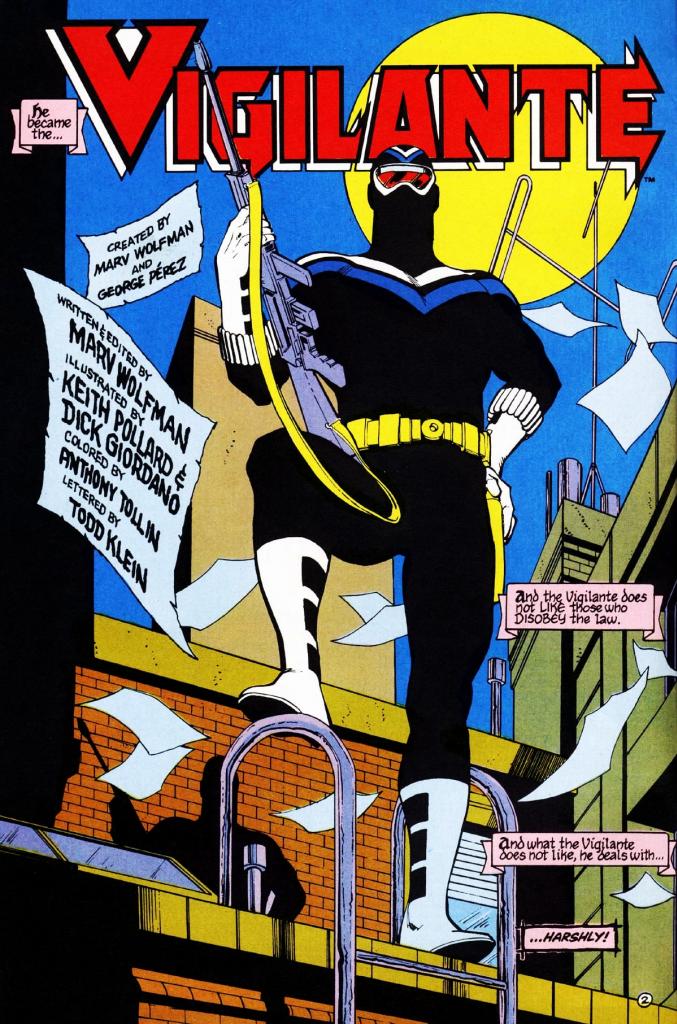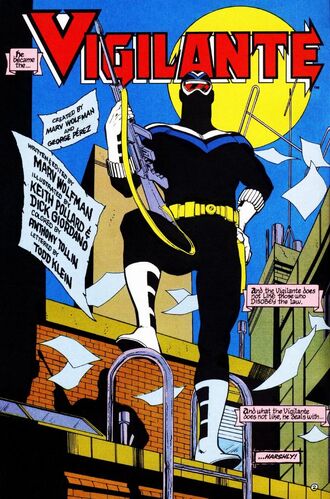 Gallery
Relatives
Doris Brinkley Chase (wife, deceased) · Adam Chase (son, deceased) · Drew Chase (daughter, deceased) · Charles Chase (father) ·
(brother) ·
(nephew)
Education
Law school graduate
As an indefatigable Manhattan District Attorney, Adrian Chase worked doggedly within the system to dismantle the city's Mafia infrastructure. He even frequently worked with the city's resident superhero team, the New Teen Titans. But when Chase's wife Doris, son Adam, and daughter Drew were killed by a bomb planted by the Scarapelli mob family, Chase sought his own justice as the Vigilante. He underwent an extremely vigorous training program taught by a number of mystical spirits seeking revenge, and came back to the city perfectly synchronized between mind and body. As the Vigilante, he dispensed justice harshly, and although he inspired many heroes to attempt to make tougher choices, his career was also riddled with many defeats. Guilt-ridden over his abandonment of the rule of Law, Chase attempted to cease his Vigilante activities on several occasions, but ultimately took his own life.[1]
Powers and Abilities
Powers
Abilities
Equipment
Transportation
Weapons
Although this character was originally introduced during DC's Earth-One era of publication, their existence following the events of the 1985–86 limited series Crisis on Infinite Earths remains intact. However, some elements of the character's Pre-Crisis history may have been altered or removed for Post-Crisis New Earth continuity, and should be considered apocryphal.
Adrian Chase in Purgatory.
Adrian Chase was born on September 15th, 1951. He died on October 6th, 1987.[1]